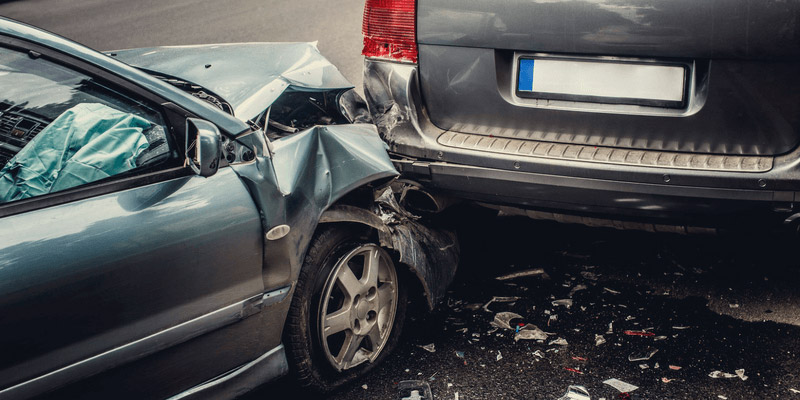 Uber Accident in Los Angeles? 6 Things You Must Know
Posted by uberlaAdmin | August 24, 2019
Injured in a Los Angeles Uber accident? Here's what you should know:
It matters very much who the at-fault driver is.
You may be covered by Uber's insurance policy.
You should always put your healthcare needs first!
Contact a seasoned Uber accident lawyer if you need one.
Any time you get into a moving vehicle, there's at least some risk that you could be injured in an accident. That's true even of Uber accidents. While most Uber drivers have pretty strong track records, there's just no accounting for other vehicles on the road. Simply put, anything can happen—and if you ever are involved in an Uber accident, it's important that you know what to do, and that you hire an Uber accident lawyer in Los Angeles when needed.
Here are six things every Uber passenger in Los Angeles should know, as advised by I Accident Lawyer's team of experienced Uber accident attorneys.
6 Things to Know from Your Uber Accident Attorney in Los Angeles
It matters who the at-fault driver is. When you're the passenger in the car, then the accident clearly isn't your fault—but it matters whether your driver or another motorist is ultimately to blame. If your driver caused the accident, you may be able to seek compensation from his/her personal insurance, or from Uber's blanket policy. But if the other driver was at fault, you'll have to go through their insurance company—assuming they have coverage.
Safety is always paramount. Before you get too worried about calling an Uber accident lawyer in Los Angeles, attend to your physical wellbeing. If you need an ambulance, have the driver or another passenger call one for you. And even if you think you're okay, always go to the doctor or to an urgent care clinic to get checked out. This helps identify any dormant injuries, and it also strengthens your legal case.
Uber covers all its drivers. Most rideshare companies have fairly extensive policies that cover anything that happens while the car is "on duty"—and if you're a passenger in the vehicle, your injuries will likely fall under that umbrella. As such, you'll always want to make sure you report the accident from inside your Uber app.
If it's a matter of the other driver's insurance, you could be in for a long legal battle. Getting compensation from a different insurance company is going to be a struggle, and you'll need to be vigilant about mounting a strong legal case. That's what makes it so important that you work with an Uber accident lawyer in Los Angeles.
An attorney from I Accident Lawyer will fight for the maximum monetary compensation. Being injured in an Uber accident will land you with medical expenses, but you may also lose income if your injury keeps you from returning to work. That's why you want a lawyer who will fight for you to get the full compensation that is your due.
You shouldn't talk to insurance companies, or accept any payments, without talking to an attorney first. Insurance companies will try to trip you up, and it's critical that you be alert. Always consult with an Uber accident attorney before you talk to the insurer or accept a check they send you.
Connect with an Uber or Lyft Accident Lawyer in Los Angeles
Ridesharing is just a part of life in big cities like Los Angeles—and for as convenient as it is to take an Uber, the risk of an accident is real. Make sure you have the name of an attorney who can uphold your rights. Reach out to I Accident Lawyer 24/7 to speak more about your case.